Word on the streets of London is Kate Middleton is tad bit jealous of Meghan Markle and is trying her best to show herself off more and is also switching it up when it comes to her fashions.
Now, the buzz on the outskirts of the Royal Palace say Kate is making it a point to attend more events than she use to, and paying more attention to her looks… wardrobe, jewelry, hair, make-up… the works. Kate wants to be more visible and appealing to the public eye since Meghan Markle is commanding the spotlight, and getting it too.
Let's keep it real, even though Kate is wearing more up do's and combining tiara's, earrings, and gowns, her fashions are still TIRED compared to what Meghan is serving us each and every time she hits the spotlight. Here are some examples:
Although Kate is in the forefront, Meghan is the only lady shining through in this photo. Meghan's grace along with her fashions outshine even the shiniest of the golden medals captured in this photo. Kate is just… there.
The two ladies attended a tennis match together… once again, I don't even have to name the designers (Meghan was in Ralph Lauren *cough*). Kate looks like she is getting ready to take her kids to a PTA meeting at an all white school. Meghan looks like… well… she's stepping out to see a tennis match and although she has a man, she knows in this outfit, that's cool and comfortable, she could catch a man if she wasn't with the Prince.
Now this wasn't too bad for Kate, but Meghan, although standing slightly behind, still out shined Kate again. This photo was taken on the balcony of Buckingham Palace following the Trooping The Colour ceremony.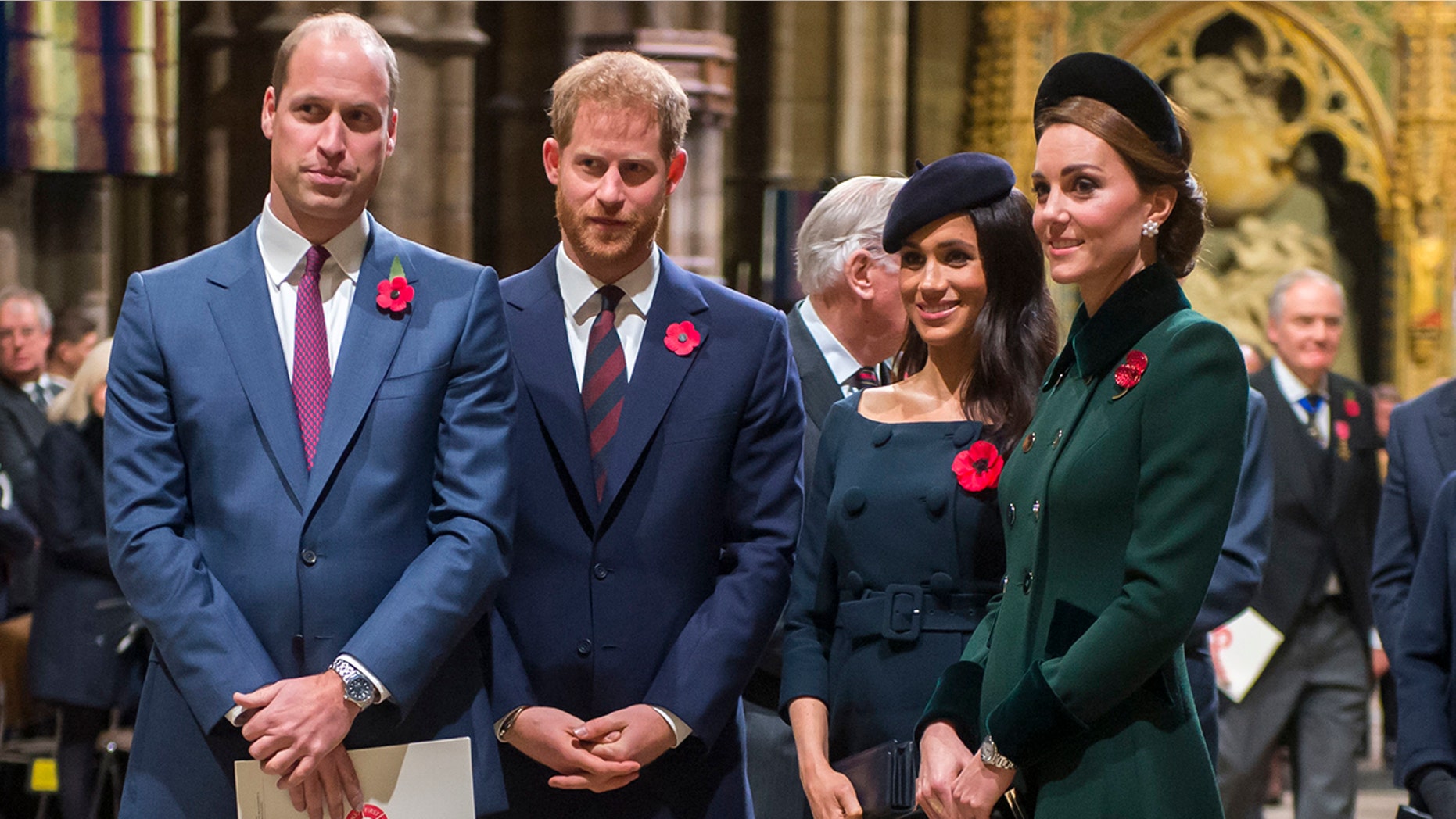 I don't know what it is, but it seems like every time I see Kate, I feel like I'm watching an English 1940's movie, in color instead of in black and white. When I see Meghan, I feel like singing "Now all my ladies in place with style and grace…" well, you get it.
I understand why Kate feels the need to step her game up, but at this point, she is doing too much and it's not working. I say that to present my last example.
Kate thought it would be better to wear a recycled dress, change the shoes and let her hair down, and maybe, just maybe, we would find her more fashionable. No ma'am!
I think Kate at this point just needs to suck it up and focus on her husband being next in line to the throne. We can just leave the Royal fashions to Meghan.